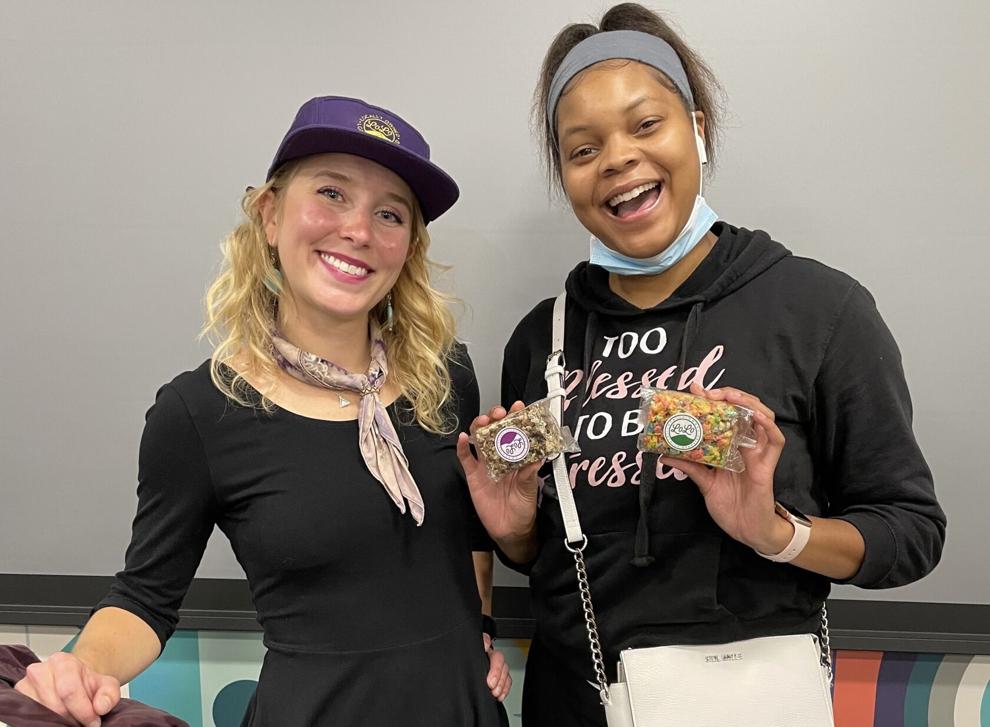 Over forty students, faculty, and local business leaders enjoyed Lunch and Learn last week, an event sponsored by Startup Week featuring door prizes, free food, and a captivating speaker. 
With the event open to the entire community, Lauren Mindermann, founder of LoLo Bars, spoke on the journey of starting a business to many local entrepreneurs and aspiring business owners. 
Startup Week is an event across Chattanooga inspiring and celebrating entrepreneurs of any age. Hosted by CO.LAB in collaboration with the community, over eighty events like panel discussions and workshops took place around the city, from Oct. 18 to 22.
Lunch and Learn, organized by Libby Santin, director for the Center for Innovation and Entrepreneurship, strives to showcase local business leaders and provides an opportunity for students to connect with others. 
"Sometimes college students are afraid to network outside their close roommates or dormmates," Santin said. "Students who didn't attend missed out on our speaker's exciting energy, her pure determination and execution are what made her successful."
Some students like senior Jessica Lucious took full advantage of the event, even snapping a picture with Lauren.
"As a young entrepreneur myself, I find that these Lunch and Learns provide value and inspiration," Lucious said. "It's always motivating being around like-minded individuals."
Mindermann shared her startup journey, filled with hard-earned successes and devastating setbacks, like nearly losing her kitchen. For Lauren, having a network of supportive friends and family was critical to her success, but she also highlighted determination as a driving force.
"If you have an idea that you're passionate about, just keep going," Mindermann said. "There will be tears shed, anxiety, and nightmares, but the lows make the highs so exciting."
Between sharing her personal and professional insight, she still ensured the room saw her as a regular, albeit highly determined, person. At several points, like when she talked about her product line, the room erupted in laughter.
"Dogs love these," Mindermann joked about her dog treat product. "If a dog doesn't like your product, that's really bad." 
She closed the event asking for questions from the audience, and while the advice was tailored to a room full of entrepreneurs, her words can resonate with anyone.
"You're always your own worst critic," she said. "I was harder on myself than I needed to be."
After the event, Mindermann expressed a desire to attend another--but not as a speaker.
"I want to come to the next one to feel the motivational energy," she wrote about the Lunch and Learn events. "Students should know that however many doors close for them, there will be another one open."
Director Santin invites students who missed this Lunch and Learn to attend the next one on, Wednesday, Nov. 17 from 12 p.m. to 1 p.m. in the James. R. Mapp Building. High Point Climbing and Fitness co-founder John Wiygul will be speaking about his personal startup journey.