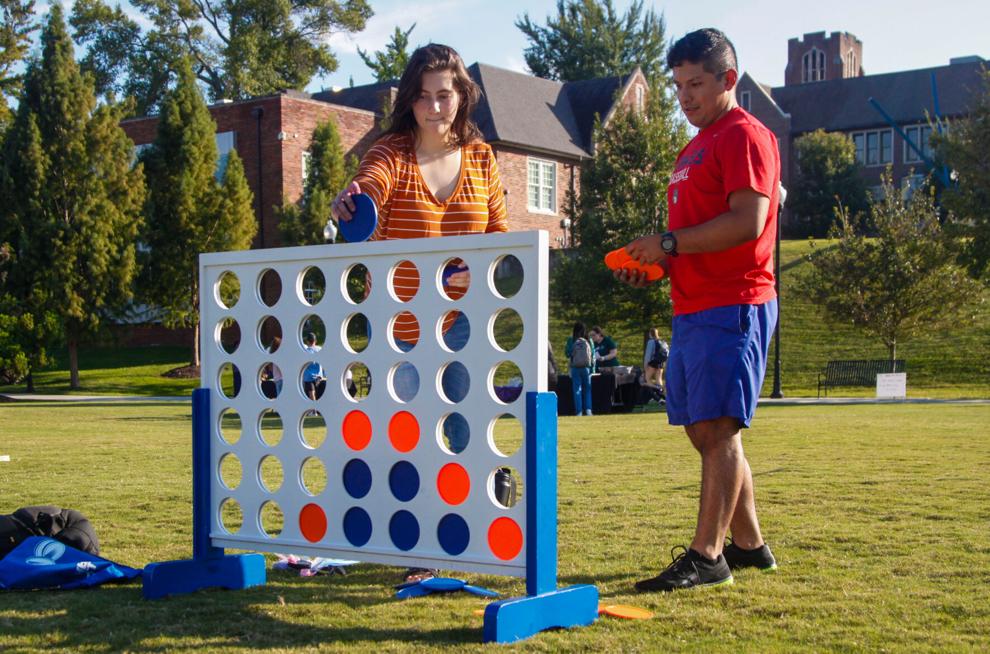 Chamberlain Field was full of activity Oct. 13 with tie dye, food, games, and inflatables that were available for students to enjoy. 
Even in the unseasonable heat, the Center for Women and Gender Equity created a welcoming environment at the Coming Out Cookout to mark National Coming Out Day, an important day for the LGBTQ+ community.
National Coming Out Day was first celebrated in 1988 to help increase the visibility of the LGBTQ+ community. Since then, it has become an annual tradition.
For first year student Maire Cassidy, the day is about bravery.
"Coming out can be scary," Cassidy said. "It shows your courage and how comfortable you are in yourself." 
In order to support students in the process of coming out, a "take a note, leave a note" table was available at the cookout for students to leave encouraging notes for each other. While some were jokes and others more serious, all were supportive.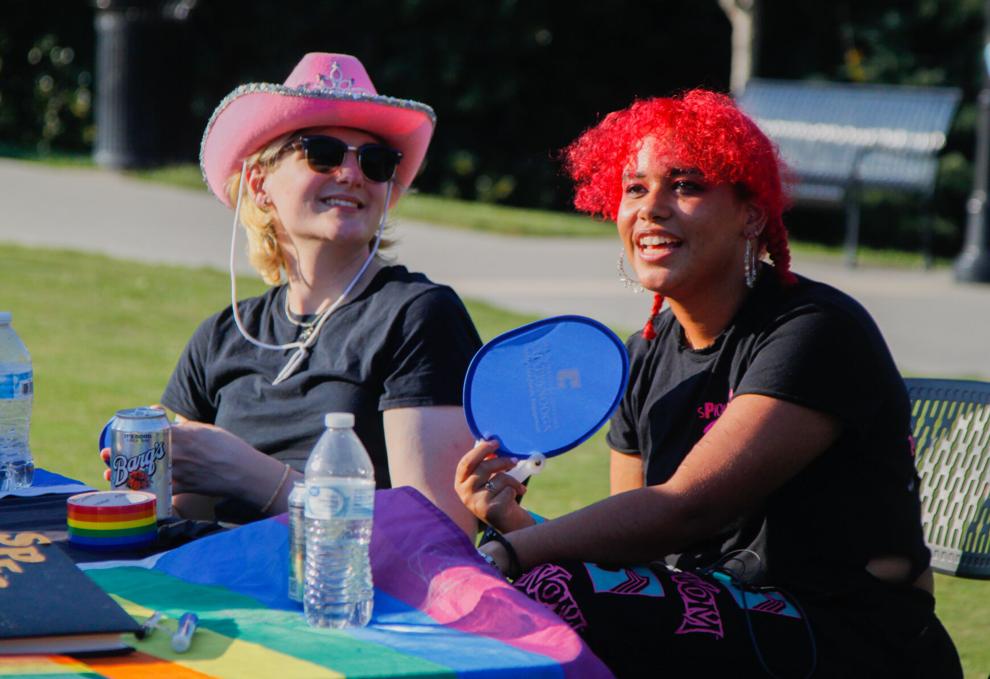 Dani Wainwright — the co-facilitator of the Spectrum, an LGBTQ+ student organization — pointed out that the event is valuable for both students in the LGBTQ+ community and those who are not. 
"It's a very good and needed celebration of people who have been and continue to be coming out," Wainwright said. "I think it also shows that there is a sizable community here that is friendly and enthusiastically accepting of the queer students on campus."
To help with this community building, many games were available for LGBTQ+ students and allies alike. These included Queer Trivia and a flag matching game about the many identities across the LGBTQ+ spectrum. 
For Sara Peters, director of the Center for Women and Gender Equity, the Coming Out Cookout holds a special significance because of struggles faced with past celebrations of National Coming Out Day on campus. 
"I've been here for seventeen years, and I can remember when for Coming Out Day, we would put signs up on Cardiac Hill that would promptly be ripped down by homophobes," Peters said. "Being able to do something like this that is so welcoming and affirming and amazing is like night and day to me, so I'm very excited."
Fun and games aside, the Coming Out Cookout was designed to create a safe space for LGBTQ+ students on campus and showcased just how affirming students can be.