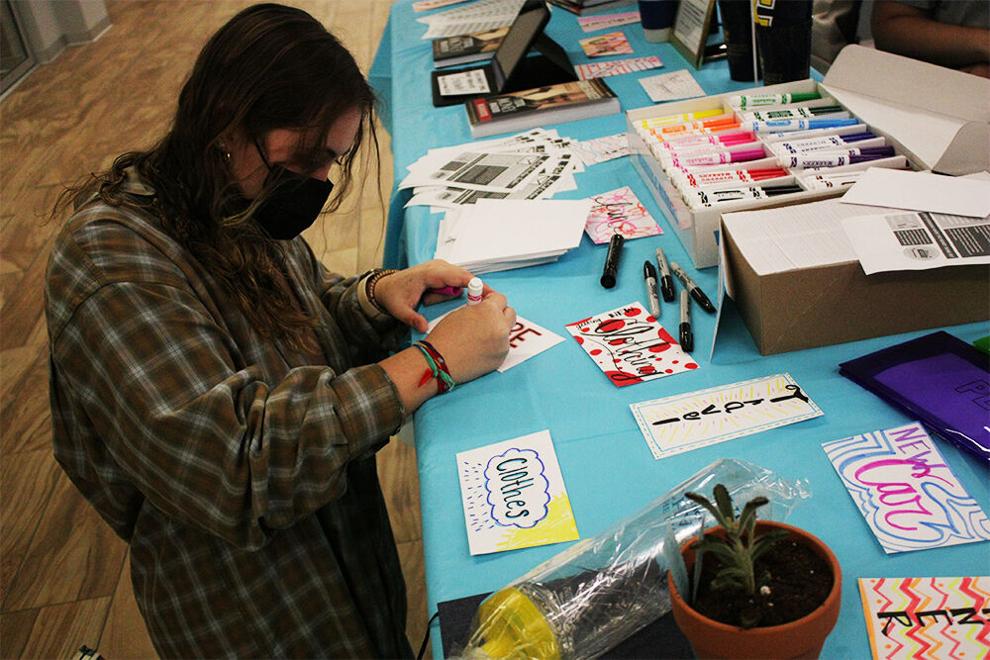 At the University of Tennessee at Chattanooga, it is a recognized achievement to be a first-generation student. That is, to be the first individual out of your family to attend a four year college or university with the result in a degree. 
In fact, more than 2,000 current UTC undergraduates have self-identified as first-generation students, according to the University's Office of Planning, Evaluation, and Institution Research. OPIER research also showed that "in the last three years, the university awarded more than 1,300 bachelor degrees to first generation college students from 65 countries and 13 other states."
To celebrate such a victory, this past week—Nov. 8-14— marked UTC's third annual "First Gen Week," sponsored by the Student Success Programs. First generation students, along with anyone else who wanted to join in on the fun, were invited to take part in the array of special events on campus. From the I Belong Breakfast, service projects, to the Student Success workshops, attitudes of encouragement and positivity fueled this week long celebration.
Mrs. Crystal Edenfield, Director of Student Success Programs, said that she wishes for all first generation students to know that they are not alone. "Sometimes it can feel isolating coming to a college campus when no one in your family has ever been before. So, I just want them to feel appreciated, and to know that they always have a welcoming community here on campus" she said. 
Attendance was high at the events this past week, especially at the kick off celebration. 
"My main goal is to be the first out of my family to not only graduate, but live outside the country," said first generation student Jayda Fowler. She said that out of all of her extended family, 200 people in total, she wants to be the first out of those five generations to do something unlike the rest: receive a college education. 
Another first generation student Tre'mere Greer wishes to be in the Human Resources Department of a hospital one day, and she is on the path of achieving that goal with a major in Human Resources. 
Kushi Zaver, sophomore student, said that her father inspires her the most, and that her awesome experience at UTC thus far has motivated her to keep pursuing her college career and education. 
At the kick off celebration, Dr. Yancy Freeman, the Vice Chancellor for Enrollment Management and Student Affairs led the crowd in a cheer, and talked about his own personal connection with being a first generation student.
"I am the sixth out of eight siblings in my family, and the first to earn a college degree. I know the value of a college education and it really does mean a pathway for a better life" said Freeman. 
Dr. Freeman also said this event was a dream come true for him. "Recruitment is everyone's responsibility, retention is everyone's responsibility, and I take seriously the success of our first generation students." Not only did he express his passion for first generation week, but he resonated with the first generation students on a deeper level. 
In the playful words of Dr. Freeman, this special week was in place to encourage first gen students to "Rock it Out and Moc it Out," and the UTC community did just that.