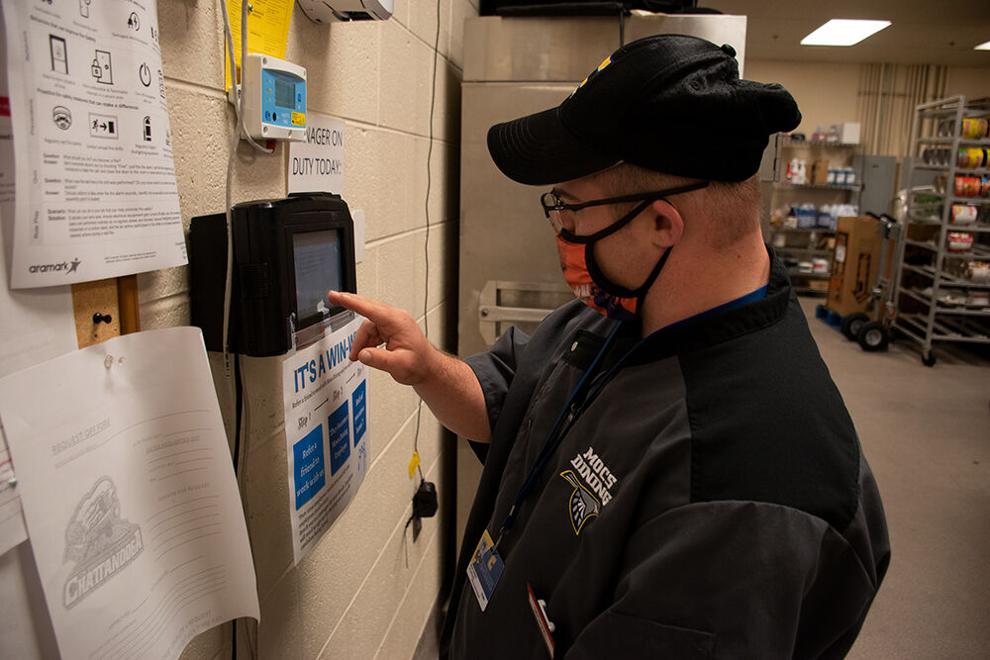 Broom and dustpan by his side, Michael Decosimo can be found in the heart of the University Center, inspiring many students he interacts with. 
With a UTC branded cap and a cross necklace adoring him, Michael Decosimo works as a custodian for Mocs Dining and is loved by everyone that knows him. His presence has been a core element of the University Center for five years now and many students are familiar with Michael's kind spirit.
Regardless of the messy tables, mysteriously sticky chairs, and boisterously loud environment, Michael strives for positivity. Minutes into his interview, he quoted the proverbial phrase "When life gives you lemons, you make lemonade," which truly encapsulates his positive, ready-for-any-challenge attitude. 
Contrary to most employees—who hang around behind the counters—Michael prefers being out in the commons. While sweeping the floors around the tables, he's never shy to help a student in distress.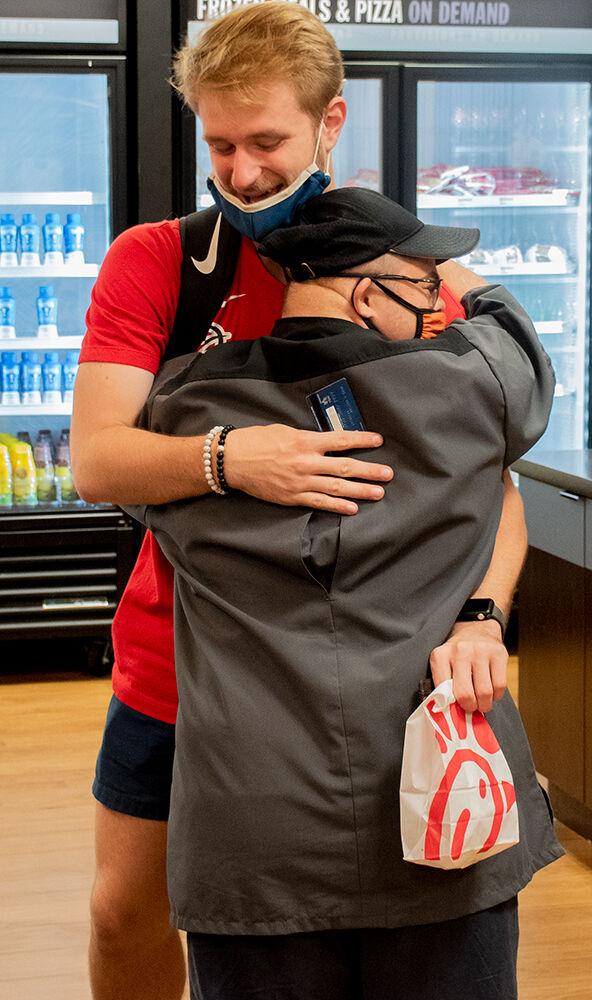 "I love the comradery with the students that I can trust," Decosimo said. "I'm good friends with a lot of them, and they treat me with kindness."
If a student sits in a booth or chair in the UC for any amount of time, they can expect to watch Michael greet people. As a self-described extrovert, he'll tap a shoulder, smile wide, and ask about how their day is going. 
He remarked that he feels welcome when he's approached, but he's also not afraid to talk to new people. He's made lasting connections that way, like in the case of his friendship with Sophomore Taylor McKinley.
"We usually talk about my schoolwork or how our days are going," McKinley said. "He's very friendly and knows all of my friends at my table."
Michael is the first to compliment Mocs Dining, saying they treat him well and with respect. He remarked that he wants to work in the UC for the rest of his life. When asked just how Michael keeps such a joyful demeanor in the busy, bustling UC, he attributed his love for his job to his religion.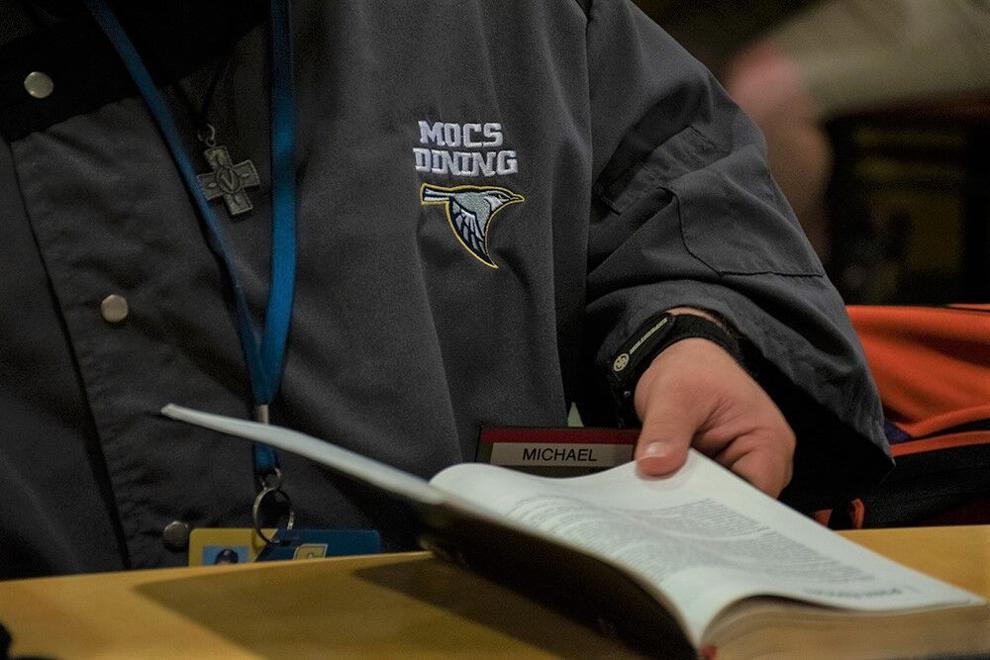 "I am Christian," he replied. "I just love being here and enjoying what God has given me in my life."
His religion is another way in which Michael connects with students, as he is diligently involved in Cru—a student ministry at UTC. Other members of Cru, like freshman Tyler Hillard, whose parents have held leadership roles in Cru for a considerable length of time, speak highly of Michael's devotion.
"As long as I can remember, Michael has been coming to our weekly meetings, going on our retreats, joining us in our events, and attending multiple Bible studies," Hillard said. "Everyone loves him, often he'll come say hi and joke around with us."
Between his love for work and his faith, Michael also makes room to appreciate his life to the fullest. To relax, Michael revealed that he enjoys dancing, particularly to country music, and running, under advisement of his personal trainer. 
He's fond of light-hearted shenanigans, like how he loves to tap his friends on one shoulder, and then disappear behind the other shoulder. Sometimes, he'll recommend movies and shows to his friends, with NBC's "The Office" being his most-quoted show. 
"He'll come and give us a hug when he sees us for the first time that day," Hillard added in describing Michael's fun. "He'll join us in whatever we will do, from dancing to cooking smores." 
While Mocs Dining customers see him as a loving custodian and Cru members see him as a devote Christian, one attribute always remains the same; Michael is exciting and enjoyable to be around. 
Sincere and attentive staff like Michael radiate positivity across campus, and—thanks to them—any student is never far from a friendly face or supportive hand.