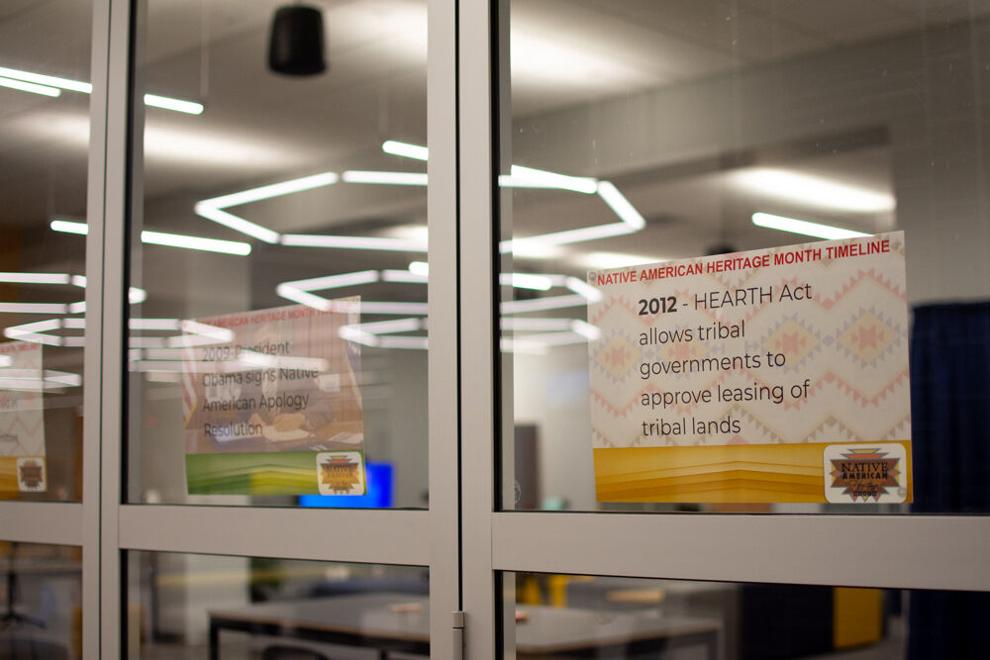 Thanksgiving preparations, crisp weather, finals, and all things Fall are underway, and what many people are not aware of is that November is also National Native American Heritage Month. 
It is referred to as "National Native Indian American Month" or "National Indian American Heritage Month." Despite the different names, one thing still remains true: the entire month is dedicated to remembering the people who were fundamental in making America what it is. 
This tradition began in 1916 with the first "American Indian Day" but was soon picked up by the Library of Congress who deemed November "Native American Heritage Month." 
At UTC, this year's theme is "Resilient and Enduring: We are Native People."
There are several virtual events coming to campus in the coming weeks.  
"We encourage students to explore on their own and learn about the rich Native American history that lives in Chattanooga," said Chris Stokes, the assistant director of Multicultural Affairs. 
On the glass walls of the Multicultural Center is a visual timeline that students can use to explore the history of Native Americans in U.S. history. 
An email was sent out at the beginning of November with information regarding local landmarks including The Passage, Ross's Landing, Audubon Acres, and the Brown's Ferry Tavern Site. All of these sites are mark points along the Trail of Tears. 
Other exciting news is that the Native American Student Alliance (N.A.S.A) is an up and coming organization on campus that aims to promote Native American and Indigenous heritage.
"We don't have a huge following, but we hope to change that," said Stokes.  
For UTC students, National Native American Heritage Month hits closer to home due to our former mascot. 
For a long time, the UTC mascot was "Chief Moccanooga," a Cherokee tribesman that wore a feathered headdress and yellow and blue war paint.
Many local Native Americans in Chattanooga petitioned for it to be changed and in 1996, with the help of the Chattanooga InterTribal Association, Chief Moccanooga was disassociated from the university. 
Even the name of our city, Chattanooga is a Creek Indian word meaning "rock coming to a point" in reference to Lookout Mountain. 
"I think one of the biggest goals of National Native American Heritage Month should be to promote the cultural footprint left by so many," said Kriston Faulkner, a junior at UTC. Using ancestry websites, Faulkner has traced her heritage back to the Cherokee tribe. 
"It's important to me that people remember," said Faulker.