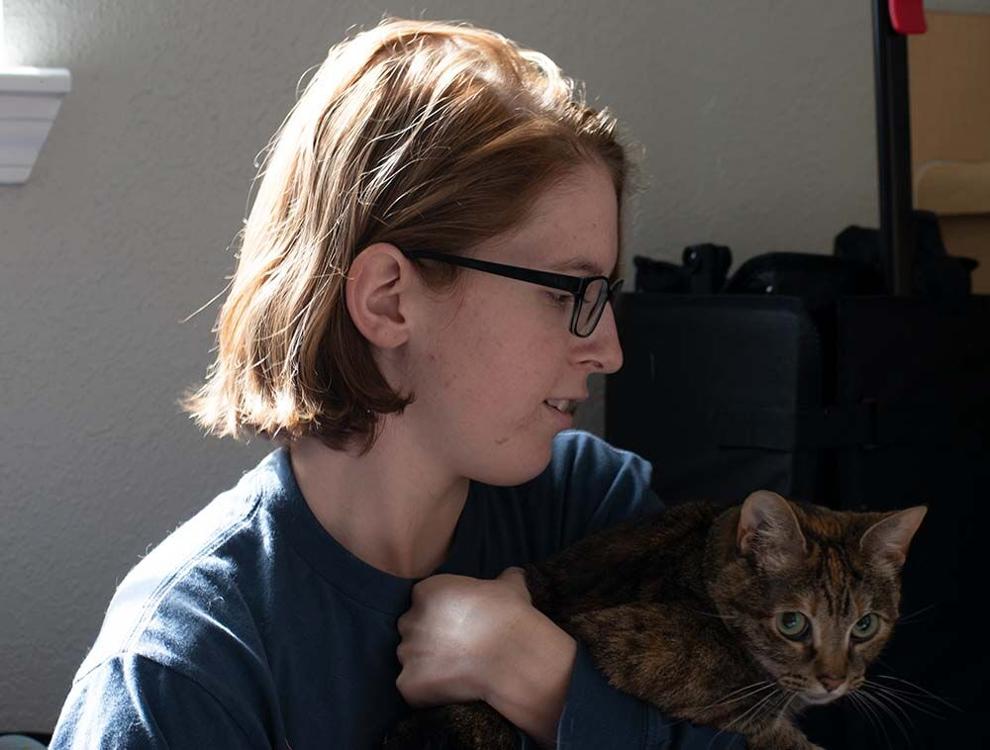 Sitting on the floor of her on-campus apartment, nothing adorning the walls except a few posters and to-do lists, Haley Hanson knew something had to change. 
Her anxiety had grown over the past few months, especially during the pandemic with a majority of classes moving online, and Hanson knew that something had to give or her mental health would take a hit. 
The change came in the form of a torbie cat named Cleo with spotted ears and a fluffy tail and an Emotional Support Animal certification that allows Hanson to bring her companion on campus. 
In the beginning months of 2020, the Washington Post reported that a record 26,000 pets had been adopted country-wide, an increase of 15% since 2019. However, in April of 2020, at the beginning of the pandemic, pet adoptions jumped 34% according to Shelter Animal Count.
Pets have always been proven to reduce anxiety and give owners a sense of strong companionship. Whether they have fluffy tails, wet noses or even scaly heads, pets of all shapes and sizes have helped create joy in owners. 
According to Health Guide, pets can reduce stress, anxiety, and depression, ease loneliness, encourage exercise and playfulness, and even improve cardiovascular health.
Hanson, who adopted Cleo in July of 2020, said, "When I saw her I knew I had to have her. Now, she's my baby."
While many pet owners believe it is best to purchase a pet from a breeder, that is not the only way you can adopt. Many animal shelters have foster systems and visiting hours to make sure that the pet you choose is the one perfect for you. 
Places like McKamey Animal Shelter, the Pet Placement Center, and ASPCA Animal Shelters all have adoptable pets who are ready for a loving home. 
While bred pets can range in the thousands of dollars, shelter pets usually come at a small fee. This can be anywhere from $50 for cats to $100 for dogs and puppies.
Each center is separate and unique, so make sure to check online for more information regarding each individual center. 
However, with everything opening back up, many feel like they have bitten off more than they can chew. 
All the time that people had in 2020, they no longer have in 2021.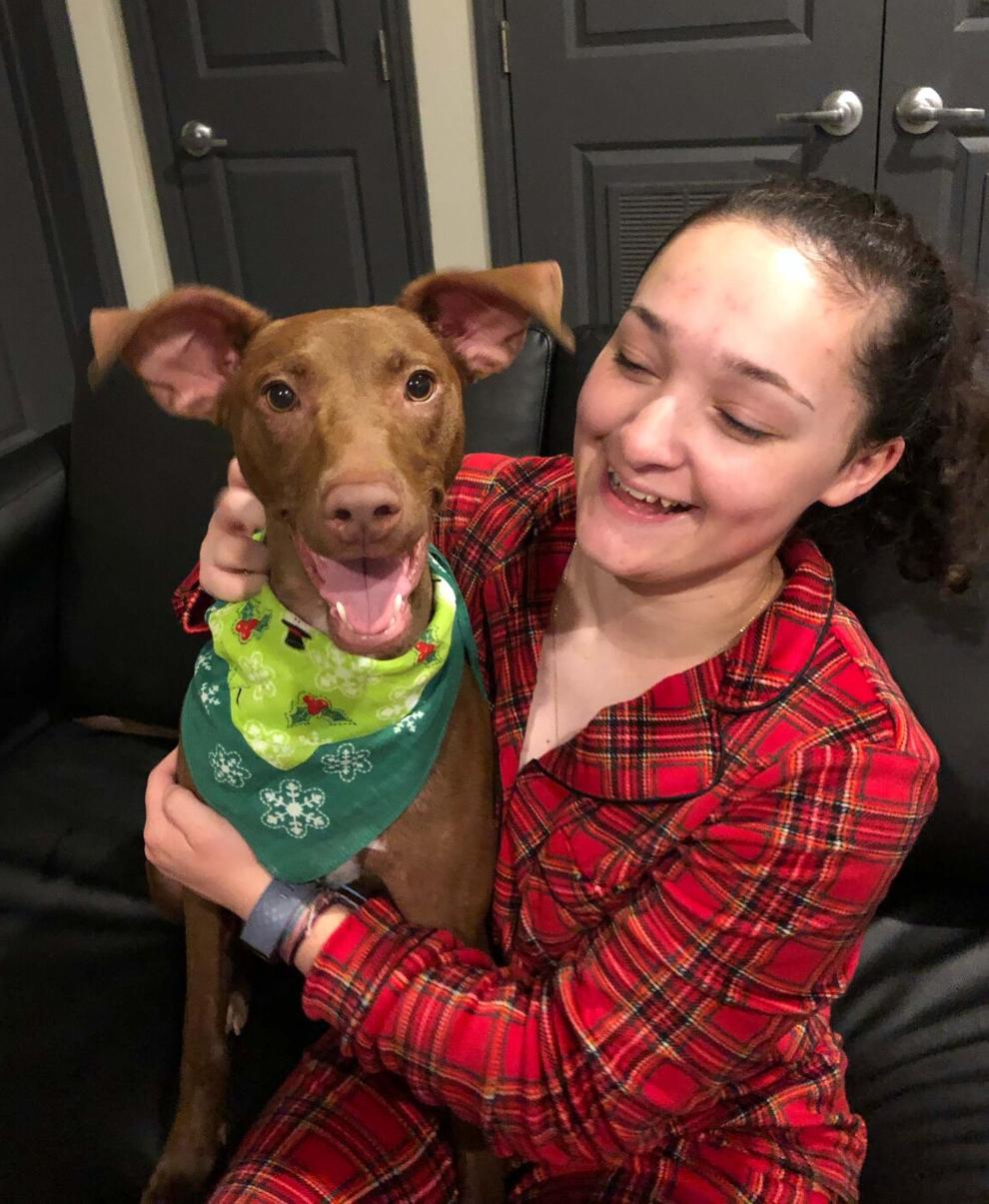 Madeline Frost, a junior at UTC, adopted her first dog, Boston, from McKamey Animal Shelter in the fall of 2020. 
"Because of Covid, nothing was really going on around campus," Frost said. "I had a lot of time on my hands and thought it was the perfect time to adopt a dog." 
Unfortunately for Frost, her timing wasn't the perfect fit. In Spring of 2021, as UTC opened up more and Frost's plate began to fill, Boston could no longer be a priority. 
"Sadly, I realized quickly that I couldn't provide for her like I wanted to," Frost said. 
At the start of the Spring semester, she chose to surrender Boston to another family located on Signal Mountain.
"I really struggled with myself about this decision, but I realized I couldn't give her the love and time she deserved and needed," Frost said. 
To this day, she gets updates about Boston. 
"They had a nice yard for her to play around in and her owners were a retired couple who could spend so much time with her," noted Madeline. 
With things beginning to return to a semblance of normal, many are fearful of similar situations happening all over the country. 
With places opening back up, there is a right to be worried about the potential torrential surrendering of pets as people lose time spent at home.  
Fortune reported in July of 2021 that shelters in New York and Los Angeles were filling to capacity as people surrendered their pets in preparation for going back to work. 
However, the trends are not here to stay. 
According to the Animal Humane Society, "There's no evidence that suggests pets adopted in 2020 are being returned at a higher rate. In a typical year, our adoption return rates average about 8-10% of all adoptions. So far this year, that figure has remained steady — even as restrictions have been lifted and our lives begin to look more like our pre-pandemic normal." 
So while things get back to normal, the furry friends we found in 2020 will be with us for years to come. 
What is more, UTC's Emotional Support Animal policy has made it possible for more on-campus students to keep their pets. Anyone who wishes to obtain an ESA certificate must go through the Disability Resource Center on campus as well as provide current documentation of a disability from a physician or other mental health professional.