New students and locals in Chattanooga are getting an inside look into the Southside Vintage Market brought on by Poor Taste and Chattanooga Brewing Company. 
Mark the calendars for every third Saturday of the month, as this market is open from 12 p.m. to 5 p.m. Located at 1804 Chestnut St., locals can listen to live music, while drinking beer and shopping for vintage clothing.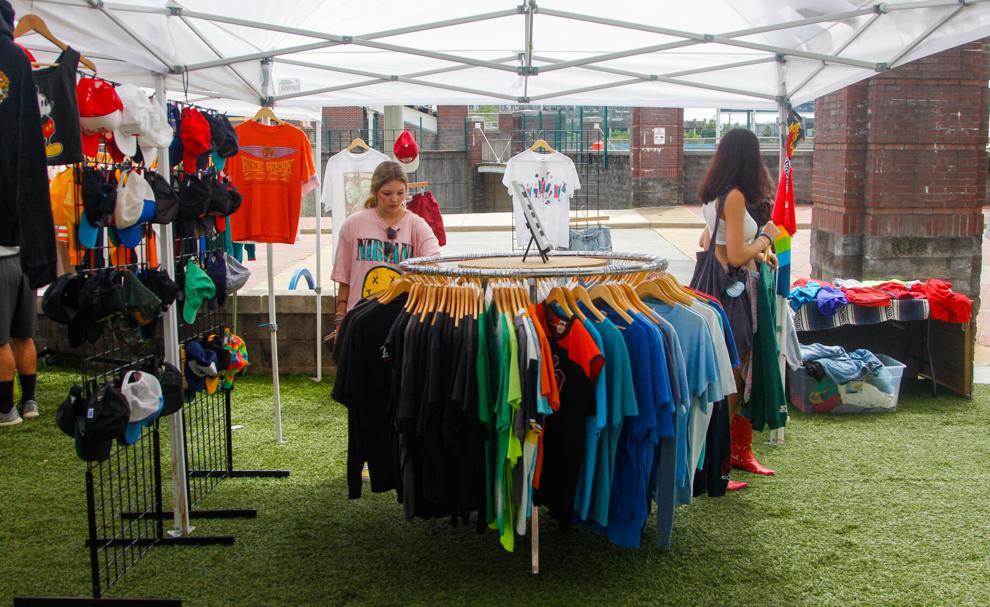 The Southside Vintage Market typically holds between 15 and 20 vendors, so shoppers have a variety of options to find some unique pieces. It has a mix of vendors with different vintage clothing styles, so everyone that attends the market can find something that fits their personal style.
Poor Taste, a local underground vintage shop, was started by Lucas McKay and Jake Curry. Although they do not have a physical store yet, they have been finding any and every way to get their goods in front of people. 
"Something we really wanted in Chattanooga was a regular monthly market for the local vintage community," McKay said. "There wasn't one that we could find, so we just decided to start our own."
McKay said that the second they started Poor Taste, which was only four months ago, they began lining up the Southside Vintage Market buying, selling and trading vintage wear.
"We hit up Chattanooga Brewing Company about the idea and they were super down," McKay said. "Within a couple of weeks it was official."
McKay said that every vendor at the market is potentially your next best friend.
"Everyone here is into clothing, music, art, nostalgia and fun events," he said. "It's like one very specific place you can find people who are into the same things you are."
Briar Reid from Roommate Clothing Co., a popular vendor at the market, shared his experience of working alongside Poor Taste in the Southside Vintage Market.
"Poor Taste is awesome," Reid said. "They are genuine guys who seem to really want to be involved with the Chattanooga community and growing their business."
Reid said that anyone can find something that fits their style and personality. Customers are sure to find a wide selection of vintage t-shirts as well. 
"People can find something they've never seen or worn before," Reid said. "But some of the most popular items are vintage van t-shirts, sports tees and cool, unique outerwear."
He said the Southside Vintage Market is a fun and welcoming experience for anyone who attends.
"This is a community market where local vendors set up and shoppers get to listen to live music and drink beer," Reid said. "What could get better than that?"
Senior Sydney Hermann said she has attended several events and is excited for the next one.
"I have met so many incredible people through this community," Hermann said. "They are always very welcoming, and I never leave empty handed."
The next Southside Vintage Market event will be held on Sept. 18, but until then other events from Poor Taste and Roommate Clothing Co are being held in Redbank.
Reid said that his next pop-up event is coming up on Sept. 5 at the SHE-BOP Vintage Market. 
McKay said that Poor Taste holds pop-up shops every weekend and an event called Poor Taste Underground on Thursday nights, people can direct message them on Instagram for more details.
Follow Poor Taste (IG: @poortaste.co) and Roommate Clothing Co. (IG: @roommateclothingco) on Instagram to stay in the loop for unique thrifting.