The piano that sat in the UC dining hall has now officially found its way back to the students at the University of Tennessee at Chattanooga after it was taken away last year at the start of COVID-19.
For years, many students have considered this piano to be a staple in the University Center (UC). As students gather to eat their Chick-fil-a sandwiches or Moe's burritos, they can listen to someone play an array of tunes; ranging from classical music to the Michael Myers's theme song.
Students were ultimately devastated that the piano was taken away for a long period of time. A shrine with candles, flowers and a paper grave marker was set out to commemorate the UC Piano.
Cade McMillen, who runs the UC Piano account on Instagram, said the piano was taken away due to sanitation issues, but people posted the "RIP UTC Piano" video and at some point they put it back.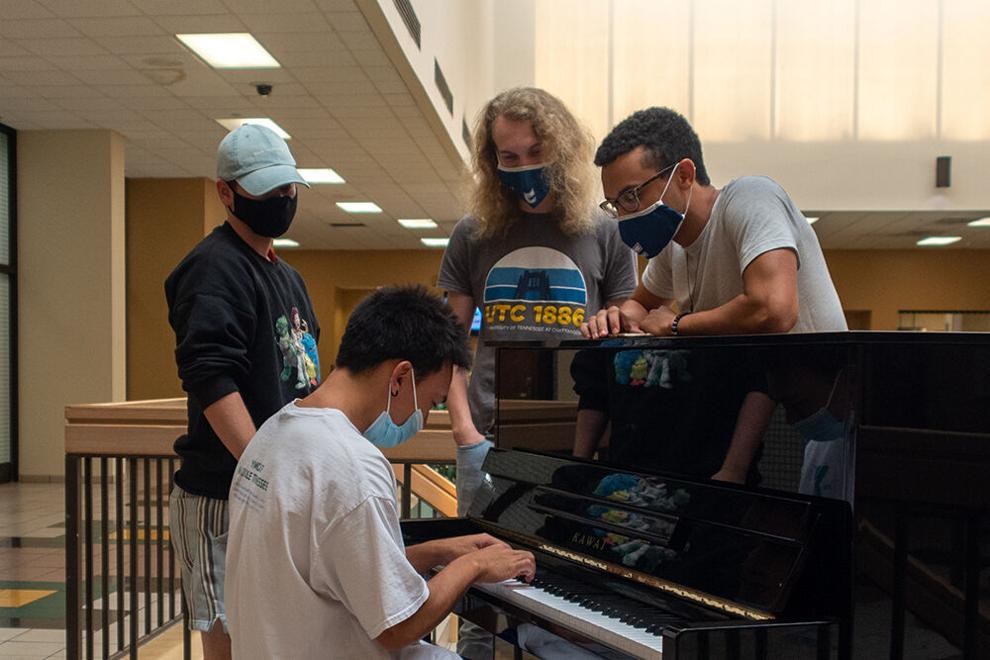 Senior Emma Dale said that students love the piano because it is such a fun addition to the UC. She said students love to hear the music while spending time with friends or working on schoolwork. 
"There are students who know how to play the piano at an expert level and can play pretty elaborate music," Dale said. "I, on the other hand, learned a 10 second part of a song on the UC Piano."
Senior Kelsey Bain said that students play all sorts of music on the piano. Most of the music played is something students are already familiar with.
"People mostly play classical music that is crazy fast," Bain said. "Occasionally, you'll hear the Office or Friends theme songs, and some popular songs from the radio."
Hopefully, the piano will not be leaving the UC anytime soon. Students are glad to have the UC Piano back, as it was gone for far too long.