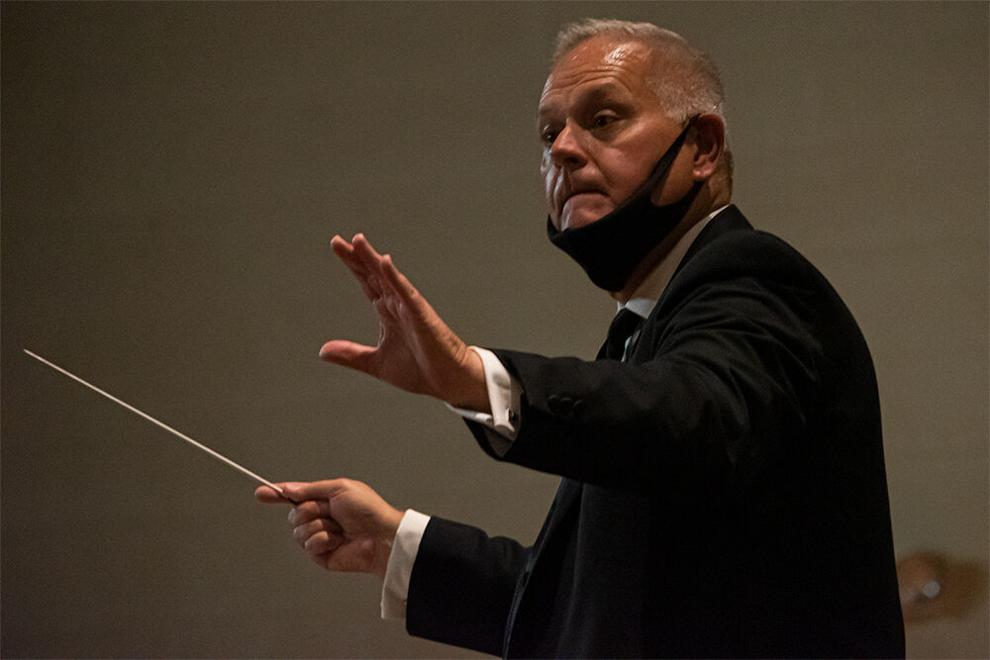 On Thursday, November 4, The UTC Wind Ensemble, directed by Randy Coleman, performed in the University Center Auditorium.
A big mixing bowl of sounds filled UTC's auditorium as students from nearby high schools and some Moc's of our own, warmed up. Then as soon as the clock stuck 7:30 PM, all the instruments were silenced and Coleman, UTC's new band director, walked to center stage. 
The ensemble had prepared four sets. They opened strong with "Of Sailors and Whales" and followed that with what the program deemed, "a little tango music" and "Only Light". Then they ended the concert with "The Louvre."
Coleman stood with his back to the audience as he conducted, his abrupt arm movements correlated perfectly with the music that came from the talented students. Their hard work was evident as the instruments played synchronously. The clarinet players raised their instruments and placed them back in their laps with perfect timing. According to Preston Johnson, a tuba-playing freshman, practice is what led to such a successful performance.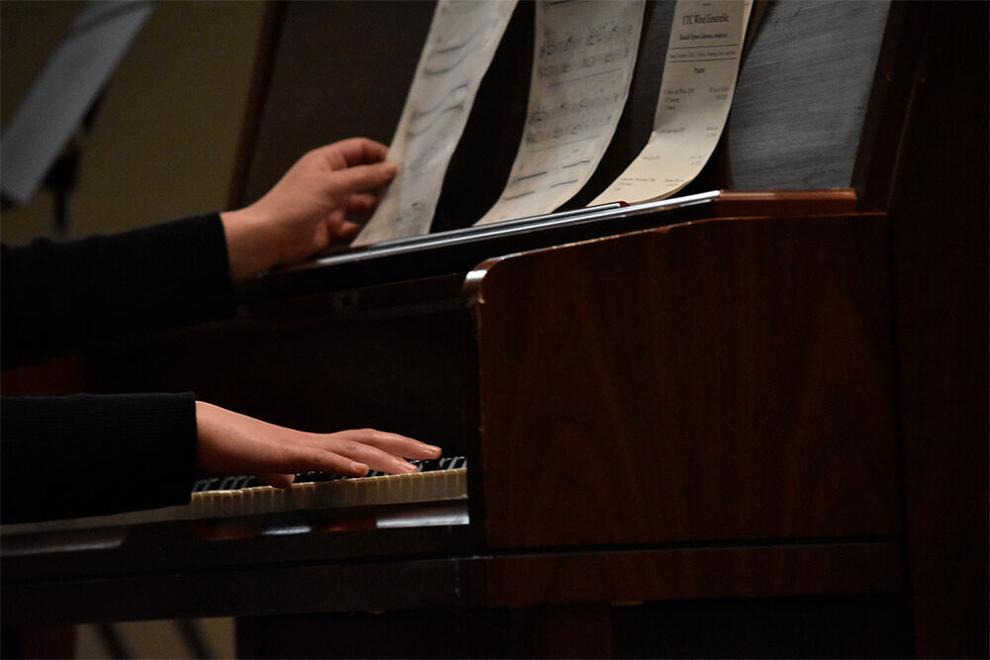 "I look at my sheet music at least fifteen minutes a day, each and every day. Writing down notes that I have missed so that I don't miss them again," said Johnson.
This was the UTC's wind ensemble's first performance of the fall semester. It is worth mentioning again that, this was Coleman's first performance as the wind ensembles director. Originally, he directed at the University of Alabama but says it is a "huge honor" to be at the University of Tennesee-Chattanooga.
"This was our first concert and a good open statement for the wind ensemble," Johnson said. 
As the program continued with "a little tango music," Coleman took a moment to recognize his students for the hard work they have put in.
"I know you didn't come here to hear me talk, but I have to say a few things," Randall Coleman said before the beginning of the final set, "I am so proud of these students and thrilled at the progress they have made."
Four sets and exactly thirty minutes later, everyone on the stage was bowing to the audience while receiving a standing ovation from a crowd of bright smiles. 
"This is a little glimpse of what the future holds for us, and we are very excited," said Randall Coleman. 
The UTC wind ensemble is open to all UTC students and auditions are scheduled for the beginning of each semester. Their next performance will be on February 21, 2022, at 7:30 p.m.