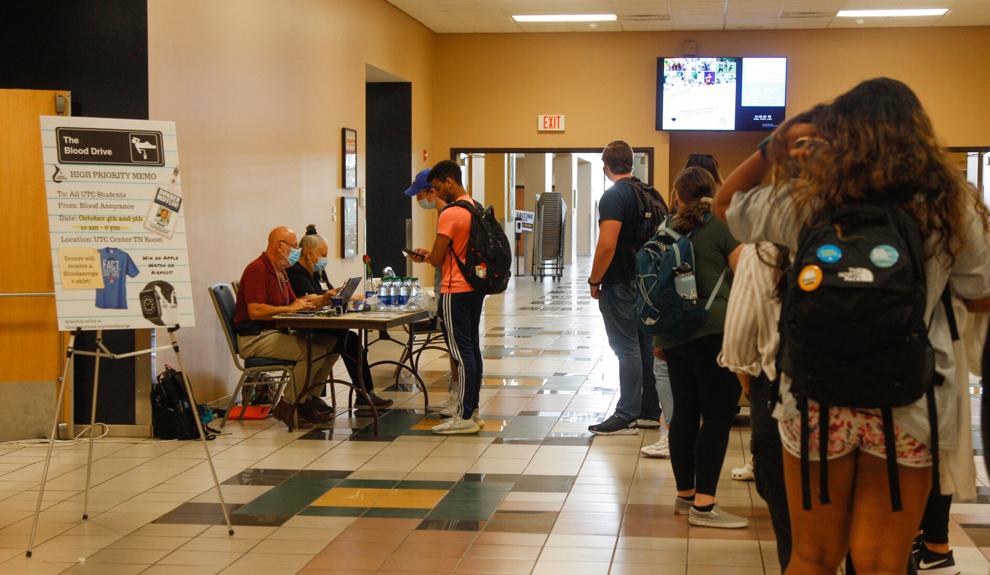 October is a month full of fall traditions, one of which is Bloodanooga's blood drive, sponsored by Blood Assurance. 
On Oct. 4 and 5, Blood Assurance held a blood drive at UTC's University Center, hoping students and faculty would come out to support their cause. 
Blood Assurance, a Chattanooga-based company, was founded in 1972 and supplies blood for many facilities in Tennessee, Georgia, Alabama, Kentucky, and North Carolina. Because of this expansive reach, Blood Assurance needs more than 540 volunteer blood donors a day to adequately supply the hospitals. 
This blood drive came at an opportune time as blood drives have become less frequent with the Covid-19 pandemic. 
Max Winitz, Blood Assurance's public relations specialist, described how the pandemic has forced businesses and schools to hold fewer blood drives, which Blood Assurance relies on to supply the hospitals. 
Winitz also mentioned the issues that come with donating blood during Covid-19, such as fear of space to socially distance, miscommunications on whether you can donate once an individual contracted the virus or received the vaccine, and a growing number of people working from home who are unable to leave during the day. 
On Monday and Tuesday of the past week, the Bloodanooga drive was able to supply 70 percent of the donors needed to properly supply the hospitals with University students and staff alone. That is a total of 381 donors and 367 units of blood that can now save lives across the region. 
The blood drive uses incentives such as giveaways of t-shirts, coffee mugs, and gift cards, but Winitz said that the greatest incentive is knowing that a singular donation can save up to three lives. 
With 90 percent of the donations coming from students this year, Winitz said the blood bank was "a spectacular turnout." Winitz also added that the Office theme seemed to garner a lot of attention. 
For more information on Blood Assurance and how you can help, check out their website.