The annual Safety Walk with the Student Government Association (SGA) was held on March 22. With the help of the Student Affairs Committee organizing the event, students are able to voice their concerns about campus safety to administrators. 
"We break out into groups and each group walks around a different area of campus with admin and point[s] out their safety concerns to them!" said Lilah Afflerbaugh, chairman of the Student Affairs Committee.
While many students may not pay attention to less apparent safety issues, the students who participated in the walk were able to have productive conversations and have their safety concerns addressed by administrators. 
According to Matt Crowe, a student involved in the Student Affairs Committee, the safety walk opened his eyes to safety issues on campus:
"Most students walk past things like broken sidewalks and dysfunctional blue lights every day without thinking twice about them. However, they are impacting the overall quality of a student's experience on campus and their level of safety" he said. "It was also incredible to see the amount of staff that truly cared about these issues. It made me realize how much effort and support goes towards student's experience and safety on campus."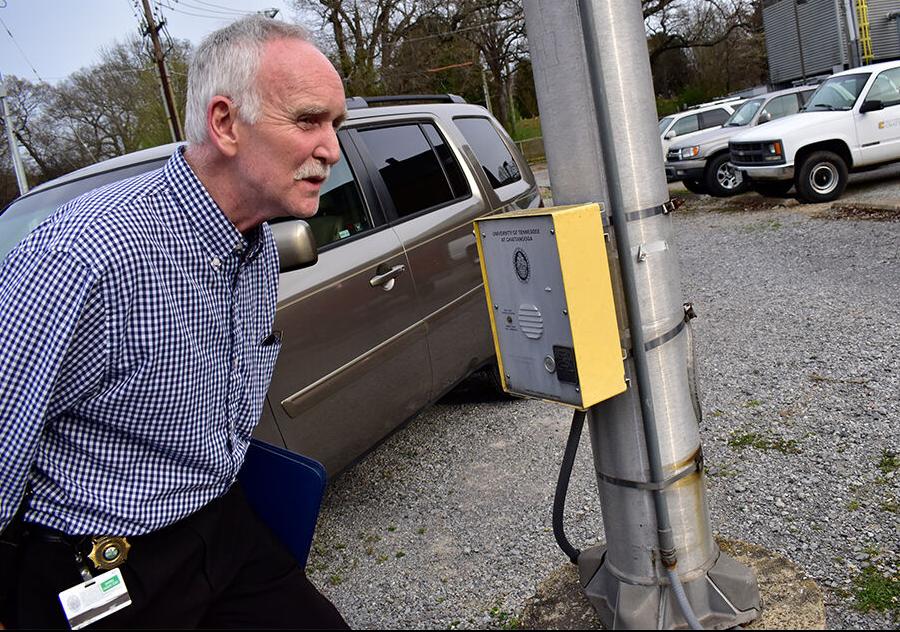 The annual Safety Walk is organized by the Student Affairs Committee. While the SGA handles the external and local governmental aspects of taking care of the concerns pointed out during the walk.
"We advocate for the students of UTC to the campus and UT system administration as well as local and state government. We work hard to make sure that UTC is a supportive campus environment for students from all walks of life," as per the SGA organization webpage.
To discuss ways the SGA can improve your college experience, stop by their office on the first floor of Lupton Hall.