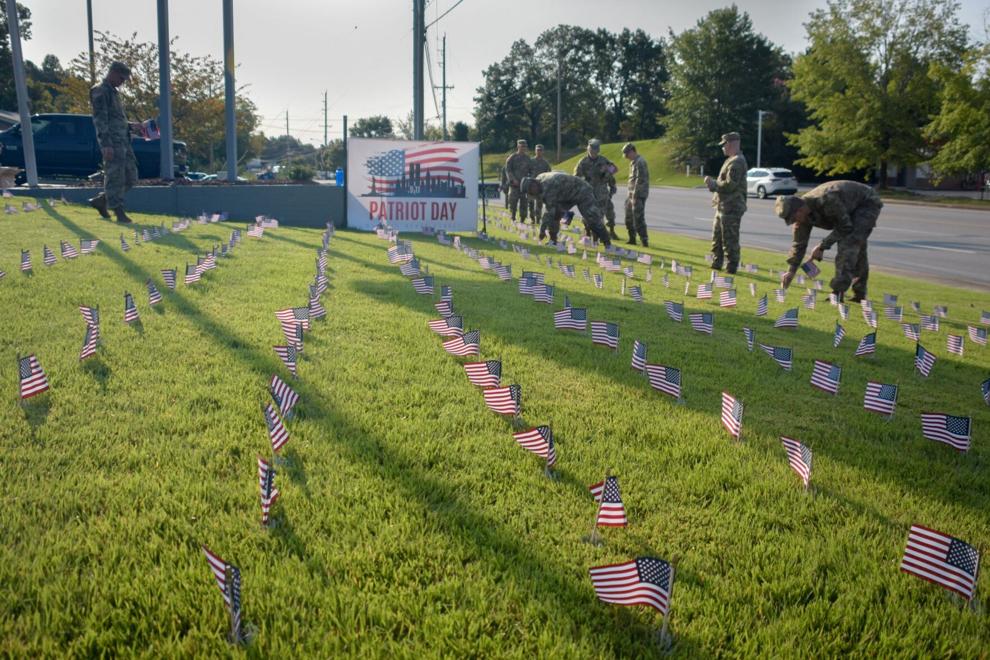 Saturday, Sept. 11, 2021 marked the 20th anniversary of the tragic terrorist attacks on the United States in 2001. The September 11th attacks are often referred to as 9/11.
9/11 was an organized terrorist attack performed by the Islamist terrorist group al-Qaeda. There were four aircraft hijackings performed by 19 terrorists.
Two planes hit the Twin Towers in New York; the third plane hit the Pentagon in Arlington, VA.
The passengers of Flight 93, the fourth plane, heard about the other three attacks, fought back and ultimately crashed the plane into a field in Pennsylvania, 20 minutes outside of Washington, DC.
According to the 9/11 Memorial and Museum, "The attacks killed 2,977 people from 93 nations: 2,753 people were killed in New York; 184 people were killed at the Pentagon; and 40 people were killed on Flight 93." 
Ceremonies were hosted in Manhattan and Pennsylvania to honor those lost in 9/11. 
Those who lived through the event can remember exactly where they were when the attacks began. 
Many students at UTC were not alive when these attacks took place but have heard about the tragedy their entire life. 
"I remember first hearing about the attacks in elementary school. It always made me very emotional to listen to the stories," Jess Hawkins, a sophomore at UTC, said. "My aunt was an EMT in New Jersey at the time. She knew a good bit of people who died; I can't imagine her emotions on or after 9/11."
The attacks are an emotional topic to discuss, but it is important to honor and remember those who lost their lives.
Allison Long, another UTC student, stated, "As weird as it sounds, I feel grateful. I feel grateful that we had that many people that were willing to give their lives to save and protect so many others." 
Students across our campus can acknowledge the tragedies that occurred and how it shaped our country.  
"When I think about 9/11, I think about the families who lost a loved one. Although, I wasn't alive, you can feel the pain it caused those who were," Brendan Drake, a student at UTC, said. "It was an incredibly tragic event and my prayers go out to those who were affected by the attacks."
Those who wish to donate their time or funds to the 9/11 Museum and Memorial can do so here.