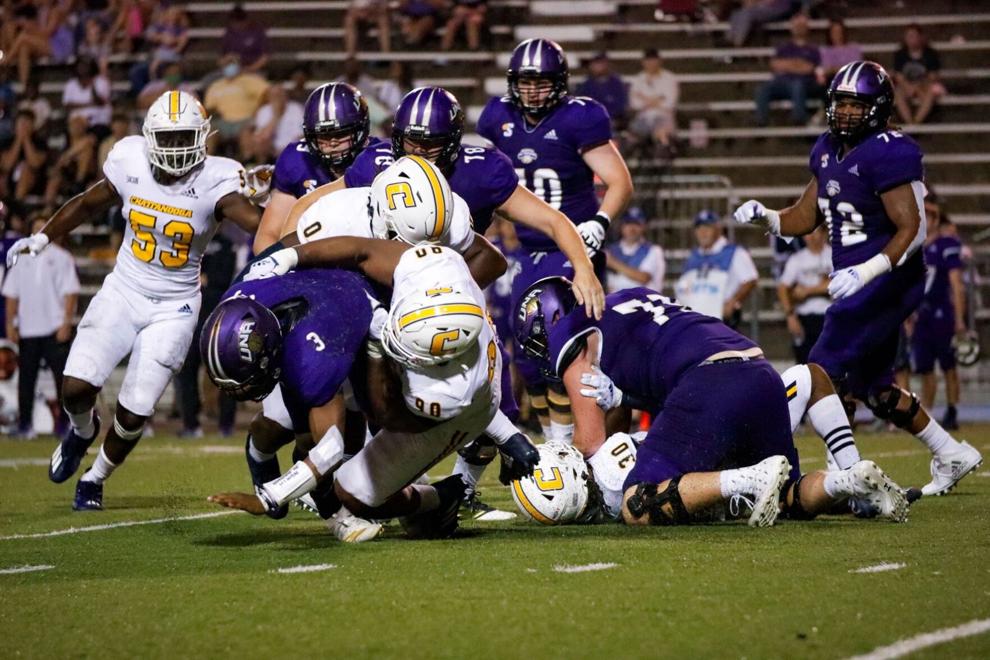 The Chattanooga Mocs football team bounced back in a dominant way Saturday night with a 20-0 win at North Alabama.
Defense was the story of the night as Chattanooga held UNA to just 90 total yards on offense and forced two turnovers via interception with one of those being a pick-six from Jerrell Lawson. Devonnsha Maxwell was the star of the night with a career high 3.5 sacks, which tied a school record. He credited the team's defensive effort to motivation after struggling last week. "We came out and worked harder. We were already working hard but we came out this week and really worked. We turned it up a notch after we took it personal."
Offensively, the Mocs played much better than last week's forgettable performance putting up almost 300 total yards. The run game was very effective as the committee of running backs rushed for 194 net yards.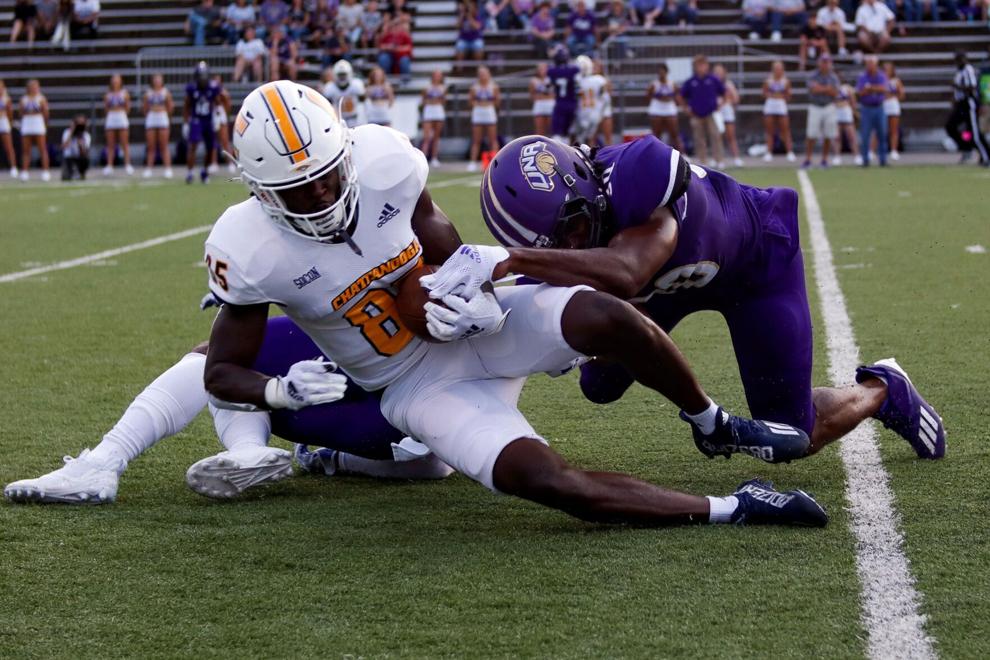 Cole Copeland, a junior quarterback, made the start for UTC, his first start since his freshman year in 2017. "It was special tonight." he said, "It was a little emotional, it was a journey. It was a lot to get back here. It was a lot of work that people don't see. Obviously, I couldn't be happier to be back. It's hard. It's gritty. You have to be resilient. I made a lot of mistakes early in my career off the field and I couldn't apologize enough to everyone. It's just nice to get back here and the defense took care of us tonight." While even he admitted the connection between him and the receivers was off, it was still a very encouraging performance.
Coach Rusty Wright was also encouraged by his team. "I was really happy with how we just kept playing tonight. We played one snap at a time and gave ourselves an opportunity to go win a football game. It's hard to shut people out in college football. That's a big deal. It doesn't matter who you're playing. It's hard to shut people out and get wins. I thought we played a clean game for the most part, we corrected a lot of things we had to correct from week one to week two."
The Mocs now sit at 1-1 on the season and look to prepare this week for a tough test in Lexington, Kentucky versus FBS and SEC opponent University of Kentucky who is 2-0.